Alicja Wołyńczyk / saxophone
pedagodzy > instrumenty drewniane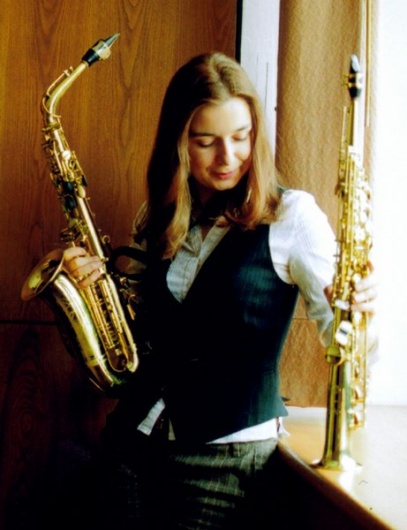 Alicja Wołyńczyk – saxophone f

Since 2011 she is doing PhD studies in saxophone at Chopin University of Music (Warsaw).
She has completed her saxophone studies with distinction at Warsaw Academy of Music (University since 2009). Finished her BA and MA in Information Services and Librarianship at Warsaw University. Received scholarship from Polish Ministry of Culture and Socrates-Erasmus. She's invited to be one of 14 Polish
Socrates-Erasmus' scholars for information and promotional campaign
of celebration of 25th annniversary of the programme (2012).
She has perfected her skills during international masterclasses with renowed saxophonists such as Arno Bornkamp, Vincent David, Claude Delangle, and many others. She participates in Saxofoonweek in Amsterdam.
She has played in many European countries, including Germany, Switzerland, France, Bulgary, Greece, Belgium and the Netherlands.
She cooperates with the finest Polish orchestras such as National Philharmonic, Sinfonia Varsovia, plays under Marc Minkowski, Antoni Wit, Janos Furst, Etienne Siebens. As a soloist she has recently played under Szymon Kawalla, and Grzegorz Mielimąka. She also cooperates with National Philharmonic Chamber Music Department, playing concerts for young audience.
She's performed on several music festivals, such as Warsaw Autumn (Poland), Musica Polonica Nova (Poland), La Folles Journee (France), Printemps Musical de l'Escaut (France). She also performed at World Saxophone Congress (2006); and more recently, on 30th year gala of saxophone class at Warsaw University of Music (2011). She played polish and world premieres of several compositions (Chambers, Przybylski, de Bond, Eotvos, Adams).